.defaultFont { font: 12px; Helvetica, Arial, sans-serif; color: #333333; }
.titleFont { font-size: 14px; text-align: center; line-height: 32px; }
.logoFont { font-size: 22px; line-height: 30px; color: #2671b3; }
.cornersRoundedAll { border-radius: 5px; }
.cornersRoundedTop { border-radius: 5px 5px 0 0; }
.cornersRoundedBtm { border-radius: 0 0 5px 5px; }
.curved-shadow { position: relative; }
.curved-shadow:before { content: " "; position: absolute; z-index: -1; box-shadow: 0 0 15px rgba(0, 0, 0, 0.7);
border-radius: 5px; bottom: 0; left: 100px; right: 100px; top: 25%; }
.shadow220 { position: relative; }
.shadow220:before { margin: 0; display: block; content: " "; position: absolute; bottom: -10px; left: 0; height:
10px; }
.shadow220:before { width: 220px; background: url(https://gfdesign.nazwa.pl/ebay_templates/seon/bg_shadow_220.png)
no-repeat center top; }
.shadow720 { position: relative; }
.shadow720:before { margin: 0; display: block; content: " "; position: absolute; bottom: -10px; left: 0; height:
10px; }
.shadow720:before { width: 720px; background: url(https://gfdesign.nazwa.pl/ebay_templates/seon/bg_shadow_720.png)
no-repeat center top; }
.shadow1020 { position: relative; }
.shadow1020:before { margin: 0; display: block; content: " "; position: absolute; bottom: -10px; left: 0; height:
10px; }
.shadow1020:before { width: 1020px; background: url
(https://gfdesign.nazwa.pl/ebay_templates/seon/bg_shadow_1020.png) no-repeat center top; }
.shadow1020grey { position: relative; }
.shadow1020grey:before { margin: 0; display: block; content: " "; position: absolute; bottom: -10px; left: 0;
height: 10px; }
.shadow1020grey:before { width: 1020px; background: url
(https://gfdesign.nazwa.pl/ebay_templates/seon/bg_shadow_1020_grey.png) no-repeat center top; }
.shadow-image { position: relative; }
.shadow-image:before { margin: 0; display: block; content: " "; position: absolute; bottom: -10px; left: 0;
height: 10px; }
.gradientWhite { background: #f5f5f5; background: -moz-linear-gradient(top, #f5f5f5 0%, #d7d7d7 100%); /* Old
browsers */ background: -webkit-gradient(linear, left top, left bottom, color-stop(0%, #f5f5f5), color-stop(100%,
#d7d7d7)); /* FF3.6+ */ background: -webkit-linear-gradient(top, #f5f5f5 0%, #d7d7d7 100%); /* Chrome,Safari4+ */
background: -o-linear-gradient(top, #f5f5f5 0%, #d7d7d7 100%); /* Chrome10+,Safari5.1+ */ background: -ms-linear-
gradient(top, #f5f5f5 0%, #d7d7d7 100%); /* Opera 11.10+ */ background: linear-gradient(to bottom, #f5f5f5 0%,
#d7d7d7 100%); /* IE10+ */ /* W3C */ }
.gradientBlue { box-shadow: inset 0 1px 0px #32b3dc; background: #258bca; background: -moz-linear-gradient(top,
#258bca 0%, #2671b3 100%); /* Old browsers */ background: -webkit-gradient(linear, left top, left bottom, color-
stop(0%, #258bca), color-stop(100%, #2671b3)); /* FF3.6+ */ background: -webkit-linear-gradient(top, #258bca 0%,
#2671b3 100%); /* Chrome,Safari4+ */ background: -o-linear-gradient(top, #258bca 0%, #2671b3 100%); /*
Chrome10+,Safari5.1+ */ background: -ms-linear-gradient(top, #258bca 0%, #2671b3 100%); /* Opera 11.10+ */
background: linear-gradient(to bottom, #258bca 0%, #2671b3 100%); /* IE10+ */ /* W3C */ }
.gradientBlack { background: #393939; background: -moz-linear-gradient(top, #393939 0%, #202020 100%); /* Old
browsers */ background: -webkit-gradient(linear, left top, left bottom, color-stop(0%, #393939), color-stop(100%,
#202020)); /* FF3.6+ */ background: -webkit-linear-gradient(top, #393939 0%, #202020 100%); /* Chrome,Safari4+ */
background: -o-linear-gradient(top, #393939 0%, #202020 100%); /* Chrome10+,Safari5.1+ */ background: -ms-linear-
gradient(top, #393939 0%, #202020 100%); /* Opera 11.10+ */ background: linear-gradient(to bottom, #393939 0%,
#202020 100%); /* IE10+ */ /* W3C */ }
.gradientBlack2 { background: #212121; background: -moz-linear-gradient(top, #212121 0%, #000000 100%); /* Old
browsers */ background: -webkit-gradient(linear, left top, left bottom, color-stop(0%, #212121), color-stop(100%,
#000000)); /* FF3.6+ */ background: -webkit-linear-gradient(top, #212121 0%, #000000 100%); /* Chrome,Safari4+ */
background: -o-linear-gradient(top, #212121 0%, #000000 100%); /* Chrome10+,Safari5.1+ */ background: -ms-linear-
gradient(top, #212121 0%, #000000 100%); /* Opera 11.10+ */ background: linear-gradient(to bottom, #212121 0%,
#000000 100%); /* IE10+ */ /* W3C */ }
.gradientFooter { background: #393939; background: -moz-linear-gradient(top, #393939 0%, #1f1f1f 100%); /* Old
browsers */ background: -webkit-gradient(linear, left top, left bottom, color-stop(0%, #393939), color-stop(100%,
#1f1f1f)); /* FF3.6+ */ background: -webkit-linear-gradient(top, #393939 0%, #1f1f1f 100%); /* Chrome,Safari4+ */
background: -o-linear-gradient(top, #393939 0%, #1f1f1f 100%); /* Chrome10+,Safari5.1+ */ background: -ms-linear-
gradient(top, #393939 0%, #1f1f1f 100%); /* Opera 11.10+ */ background: linear-gradient(to bottom, #393939 0%,
#1f1f1f 100%); /* IE10+ */ /* W3C */ }
.hide { position: absolute !important; left: -9999em !important; }
.clearfix:after { content: "."; display: block; visibility: hidden; clear: both; height: 0; }
hr { display: none; }
.graphic-list { list-style-type: none; padding: 0; margin: 0; }
.graphic-list li { padding: 0; margin: 0; }
.dragclass {
width: 600px;
height: auto;
}
.page-wrapper { font-family:Arial; font-size:12px; sans-serif; color: #333333; background: #e8e8e8; }
.page-wrapper a { color: #2671b3; text-decoration: none; }
.page-wrapper a:hover { color: #333333; }
#master-header { padding-top: 50px; background: #373737; }
#master-header > .header-container { position: relative; border-top: 3px solid #2671b3; min-height: 100px;
background: #f5f5f5; background: -moz-linear-gradient(top, #f5f5f5 0%, #d7d7d7 100%); /* Old browsers */
background: -webkit-gradient(linear, left top, left bottom, color-stop(0%, #f5f5f5), color-stop(100%, #d7d7d7));
/* FF3.6+ */ background: -webkit-linear-gradient(top, #f5f5f5 0%, #d7d7d7 100%); /* Chrome,Safari4+ */ background:
-o-linear-gradient(top, #f5f5f5 0%, #d7d7d7 100%); /* Chrome10+,Safari5.1+ */ background: -ms-linear-gradient(top,
#f5f5f5 0%, #d7d7d7 100%); /* Opera 11.10+ */ background: linear-gradient(to bottom, #f5f5f5 0%, #d7d7d7 100%); /*
IE10+ */ /* W3C */ }
#master-header .site-title { margin: 35px 20px; float: left; font-size: 22px; line-height: 30px; color: #2671b3; }
#master-header .slogan { position: relative; float: left; margin: 25px 10px; padding: 10px 7px; font-size: 12px;
font-weight: normal; border-left: 2px solid #d7d7d7; }
#master-header .slogan:before { content: " "; display: block; height: 100%; width: 1px; background: #ffffff;
position: absolute; left: -2px; top: 0; }
#master-header:after { content: "."; display: block; visibility: hidden; clear: both; height: 0; }
#master-nav { min-height: 49px; border-bottom: 1px solid #2671b3; position: relative; background: #393939;
background: -moz-linear-gradient(top, #393939 0%, #202020 100%); /* Old browsers */ background: -webkit-gradient
(linear, left top, left bottom, color-stop(0%, #393939), color-stop(100%, #202020)); /* FF3.6+ */ background: –
webkit-linear-gradient(top, #393939 0%, #202020 100%); /* Chrome,Safari4+ */ background: -o-linear-gradient(top,
#393939 0%, #202020 100%); /* Chrome10+,Safari5.1+ */ background: -ms-linear-gradient(top, #393939 0%, #202020
100%); /* Opera 11.10+ */ background: linear-gradient(to bottom, #393939 0%, #202020 100%); /* IE10+ */ /* W3C */
}
#master-nav ul { list-style-type: none; padding: 0; margin: 0; }
#master-nav ul li { margin: 0; padding: 0; }
#master-nav ul:after { content: "."; display: block; visibility: hidden; clear: both; height: 0; }
#master-nav ul li { float: left; border-right: 1px solid #222222; }
#master-nav ul a { display: block; position: relative; padding: 0 30px; min-width: 70px; text-align: center;
font-size: 13px; line-height: 49px; text-transform: none; font-weight: bold; color: #ffffff; border: 1px solid
transparent; border-top: 1px solid #616161; border-radius: 1px 0; outline: none; }
#master-nav ul .active a,
#master-nav ul li:hover > a { border: 1px solid #2671b3; box-shadow: inset 0 1px 0px #32b3dc; background: #258bca;
background: -moz-linear-gradient(top, #258bca 0%, #2671b3 100%); /* Old browsers */ background: -webkit-gradient
(linear, left top, left bottom, color-stop(0%, #258bca), color-stop(100%, #2671b3)); /* FF3.6+ */ background: –
webkit-linear-gradient(top, #258bca 0%, #2671b3 100%); /* Chrome,Safari4+ */ background: -o-linear-gradient(top,
#258bca 0%, #2671b3 100%); /* Chrome10+,Safari5.1+ */ background: -ms-linear-gradient(top, #258bca 0%, #2671b3
100%); /* Opera 11.10+ */ background: linear-gradient(to bottom, #258bca 0%, #2671b3 100%); /* IE10+ */ /* W3C */
}
.menu-bar { min-height: 37px; color: #c3c3c3; line-height: 37px; background: #212121; background: -moz-linear-
gradient(top, #212121 0%, #000000 100%); /* Old browsers */ background: -webkit-gradient(linear, left top, left
bottom, color-stop(0%, #212121), color-stop(100%, #000000)); /* FF3.6+ */ background: -webkit-linear-gradient(top,
#212121 0%, #000000 100%); /* Chrome,Safari4+ */ background: -o-linear-gradient(top, #212121 0%, #000000 100%); /*
Chrome10+,Safari5.1+ */ background: -ms-linear-gradient(top, #212121 0%, #000000 100%); /* Opera 11.10+ */
background: linear-gradient(to bottom, #212121 0%, #000000 100%); /* IE10+ */ position: relative; /* W3C */ }
.menu-bar .arrow { display: inline-block; padding: 0 37px 0 20px; margin-right: 25px; line-height: 37px; color:
#ffffff; font-size: 13px; font-weight: bold; text-transform: uppercase; background: url
(https://gfdesign.nazwa.pl/ebay_templates/seon/bg_services_arrow.png) no-repeat right center; }
.menu-bar:before { margin: 0; display: block; content: " "; position: absolute; bottom: -10px; left: 0; height:
10px; }
.menu-bar:before { width: 1020px; background: url(https://gfdesign.nazwa.pl/ebay_templates/seon/bg_shadow_1020.png)
no-repeat center top; }
#master-footer { padding: 30px 0; color: #c3c3c3; margin-bottom: 50px; border-radius: 0 0 5px 5px; background:
#393939; background: -moz-linear-gradient(top, #393939 0%, #1f1f1f 100%); /* Old browsers */ background: -webkit-
gradient(linear, left top, left bottom, color-stop(0%, #393939), color-stop(100%, #1f1f1f)); /* FF3.6+ */
background: -webkit-linear-gradient(top, #393939 0%, #1f1f1f 100%); /* Chrome,Safari4+ */ background: -o-linear-
gradient(top, #393939 0%, #1f1f1f 100%); /* Chrome10+,Safari5.1+ */ background: -ms-linear-gradient(top, #393939
0%, #1f1f1f 100%); /* Opera 11.10+ */ background: linear-gradient(to bottom, #393939 0%, #1f1f1f 100%); /* IE10+
*/ position: relative; /* W3C */ }
#master-footer a { color: #c3c3c3; }
#master-footer a:hover { color: #2671b3; }
#master-footer .copyrights { float: left; margin: 0 0 0 25px; }
#master-footer .nav-text { float: right; margin-right: 25px; }
#master-footer:before { margin: 0; display: block; content: " "; position: absolute; bottom: -10px; left: 0;
height: 10px; }
#master-footer:before { width: 1020px; background: url
(https://gfdesign.nazwa.pl/ebay_templates/seon/bg_shadow_1020_grey.png) no-repeat center top; }
#master-footer:after { content: "."; display: block; visibility: hidden; clear: both; height: 0; }
#page-content { background: #ffffff; }
#page-content .padder { padding: 25px; }
#page-content .padder:after { content: "."; display: block; visibility: hidden; clear: both; height: 0; }
.article .article-title { font-size: 14px; text-align: center; line-height: 32px; }
.col-left { float: left; width: 220px; }
.col-right { float: right; width: 720px; }
.textbox { padding: 8px; margin-bottom: 15px; min-height: 32px; border-radius: 5px; border: 1px solid #d7d7d7;
position: relative; background: #f5f5f5; background: -moz-linear-gradient(top, #f5f5f5 0%, #d7d7d7 100%); /* Old
browsers */ background: -webkit-gradient(linear, left top, left bottom, color-stop(0%, #f5f5f5), color-stop(100%,
#d7d7d7)); /* FF3.6+ */ background: -webkit-linear-gradient(top, #f5f5f5 0%, #d7d7d7 100%); /* Chrome,Safari4+ */
background: -o-linear-gradient(top, #f5f5f5 0%, #d7d7d7 100%); /* Chrome10+,Safari5.1+ */ background: -ms-linear-
gradient(top, #f5f5f5 0%, #d7d7d7 100%); /* Opera 11.10+ */ background: linear-gradient(to bottom, #f5f5f5 0%,
#d7d7d7 100%); /* IE10+ */ /* W3C */ }
.textbox:before { margin: 0; display: block; content: " "; position: absolute; bottom: -11px; left: 0; height:
10px; }
.textbox-header:before { width: 720px; background: url
(https://gfdesign.nazwa.pl/ebay_templates/seon/bg_shadow_720.png) no-repeat center top; }
.textbox.textbox-header{border-radius: 5px 5px 5px 5px; font-size: 14px; text-align: center; line-height: 42px;
padding: 0; margin: 0; font-weight: bold;}
.textbox.white{padding: 15px 8px; margin: 0 0 15px; background: none transparent; border-radius: 0; border: none}
.textbox.white:before{display: none}
.sidebar .widget { margin-bottom: 35px; position: relative; }
.sidebar .widget:after { content: "."; display: block; visibility: hidden; clear: both; height: 0; }
.sidebar .widget .widget-title { position: relative; border-radius: 5px 5px 0 0; font-size: 13px; text-align:
center; line-height: 32px; color: #ffffff; margin: 0; border: 1px solid #2671b3; box-shadow: inset 0 1px 0px
#32b3dc; background: #258bca; background: -moz-linear-gradient(top, #258bca 0%, #2671b3 100%); /* Old browsers */
background: -webkit-gradient(linear, left top, left bottom, color-stop(0%, #258bca), color-stop(100%, #2671b3));
/* FF3.6+ */ background: -webkit-linear-gradient(top, #258bca 0%, #2671b3 100%); /* Chrome,Safari4+ */ background:
-o-linear-gradient(top, #258bca 0%, #2671b3 100%); /* Chrome10+,Safari5.1+ */ background: -ms-linear-gradient(top,
#258bca 0%, #2671b3 100%); /* Opera 11.10+ */ background: linear-gradient(to bottom, #258bca 0%, #2671b3 100%); /*
IE10+ */ /* W3C */ }
.sidebar .widget .widget-content { position: relative; border: 1px solid #d7d7d7; border-top: none; padding: 5px
8px; background: #f8f8f8; background: -moz-linear-gradient(top, #f8f8f8 0%, #f0f0f0 100%); /* Old browsers */
background: -webkit-gradient(linear, left top, left bottom, color-stop(0%, #f8f8f8), color-stop(100%, #f0f0f0));
/* FF3.6+ */ background: -webkit-linear-gradient(top, #f8f8f8 0%, #f0f0f0 100%); /* Chrome,Safari4+ */ background:
-o-linear-gradient(top, #f8f8f8 0%, #f0f0f0 100%); /* Chrome10+,Safari5.1+ */ background: -ms-linear-gradient(top,
#f8f8f8 0%, #f0f0f0 100%); /* Opera 11.10+ */ background: linear-gradient(to bottom, #f8f8f8 0%, #f0f0f0 100%); /*
IE10+ */ /* W3C */ }
.sidebar .widget:before { margin: 0; display: block; content: " "; position: absolute; bottom: -10px; left: 0;
height: 10px; }
.sidebar .widget:before { width: 220px; background: url
(https://gfdesign.nazwa.pl/ebay_templates/seon/bg_shadow_220.png) no-repeat center top; }
.sidebar .nav-widget ul { list-style-type: none; padding: 0; margin: 0; }
.sidebar .nav-widget ul li { margin: 0; padding: 0; }
.sidebar .nav-widget ul li { display: block; }
.sidebar .nav-widget ul li a { display: block; text-align: center; padding: 5px 0; font-weight: bold; }
.nav-text ul { list-style-type: none; padding: 0; margin: 0; }
.nav-text ul li { margin: 0; padding: 0; }
.nav-text ul li { float: left; border-left: 1px solid #c3c3c3; }
.nav-text ul li a { display: block; padding: 0 12px; }
.nav-text ul li:first-child { border-left: none; }
.site-title { margin: 0; }
.search-placeholder{float: right; margin: 18px 15px 0; width: 291px; height: 65px; background-color: red}
.header-search { float:right; width:325px; height:28px; margin:20px 20px 0px 0px;}
.header-search2 { float:left; width:265px; height:28px; background-image:url
(https://gfdesign.nazwa.pl/ebay_templates/seon/search_blue.png); background-repeat:no-repeat; background-
position:bottom; margin: 20px 0px 0px 25px; border:none;}
.search {width:325px; height:28px; background-image:url
(https://gfdesign.nazwa.pl/ebay_templates/seon/search_blue.png); margin-top:18px; background-repeat:no-repeat;
background-position:top;}
.search input {border:none;}
input.search_feld {background:none; color:#666; width:205px; height:20px; margin-top:5px; margin-left:40px;}
input.search_button {background:none; width:50px; height:30px; margin-left:250px; cursor:pointer; margin-top: –
25px;}
.artikelbilder { position: relative; width:700px; border: none; float:left; background-repeat:no-repeat;
background-position:top center; margin-bottom:20px;}
.thumbnail img { border: 5px solid #ffffff; margin-top: 410px;}
.thumbnail:link {text-decoration:none;}
.thumbnail:hover { background-color: transparent; text-decoration:none;}
.thumbnail span { position: absolute; left: -1000px; border: none; visibility: hidden; text-decoration:none;}
.thumbnail span img { padding:0px; border:none;}
.thumbnail:hover span { visibility: visible; top: -410px; left: 85px; z-index: 50;}
.style1 {font-family:Arial; font-size:12px; sans-serif; color: #333333;}
.style4 {color: #FFFFFF; font-size: 10px;}
.style5 {font-size: 10px}
#EBdescription .page-wrapper #page-content .padder .col-right.article .textbox.white #v4-44 {
height: auto;
width: 600px;
}
.textbox.white img{
width: 600px;
height: auto;
}

1 To 3 Shop
We distribute iPod & iPhone accessories worldwide
Women PU Leather Jacket Motorcycle Coat South Side Serpents Riverdale – Black Snake Gang
Brand New Condition in OEM Bulk Package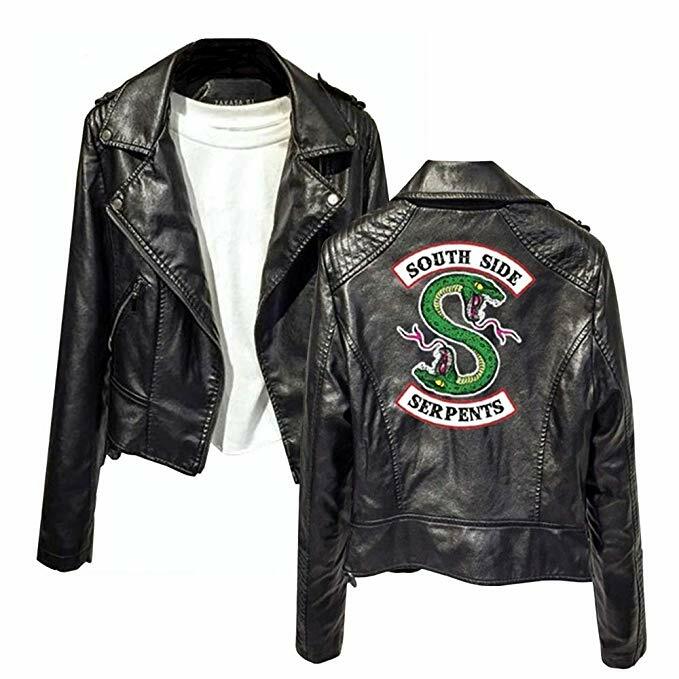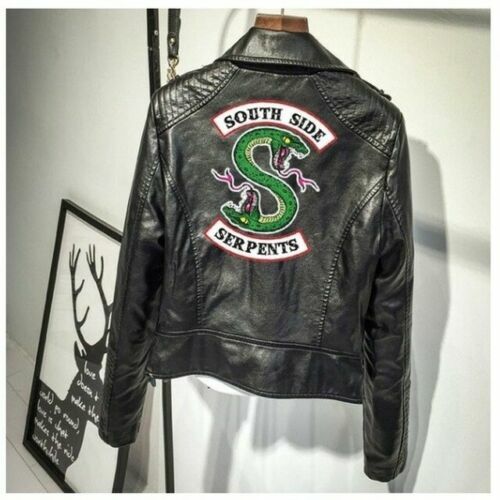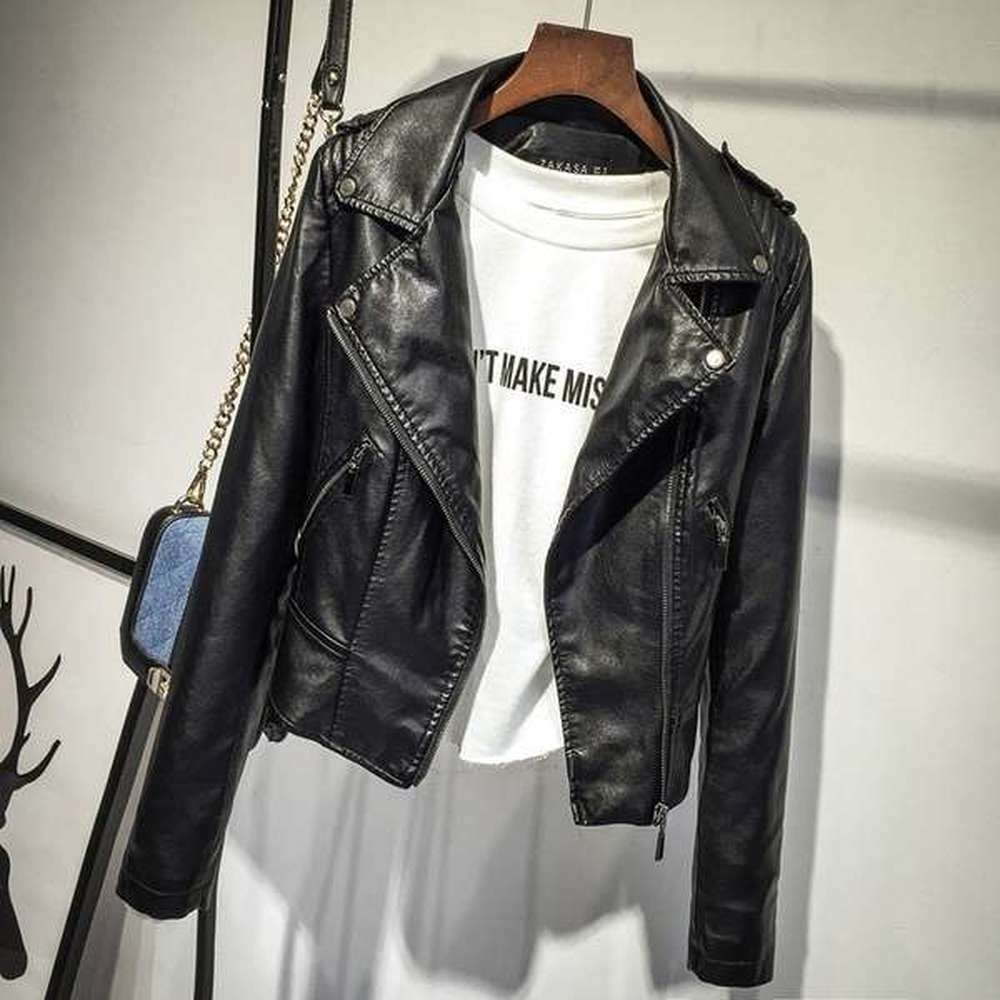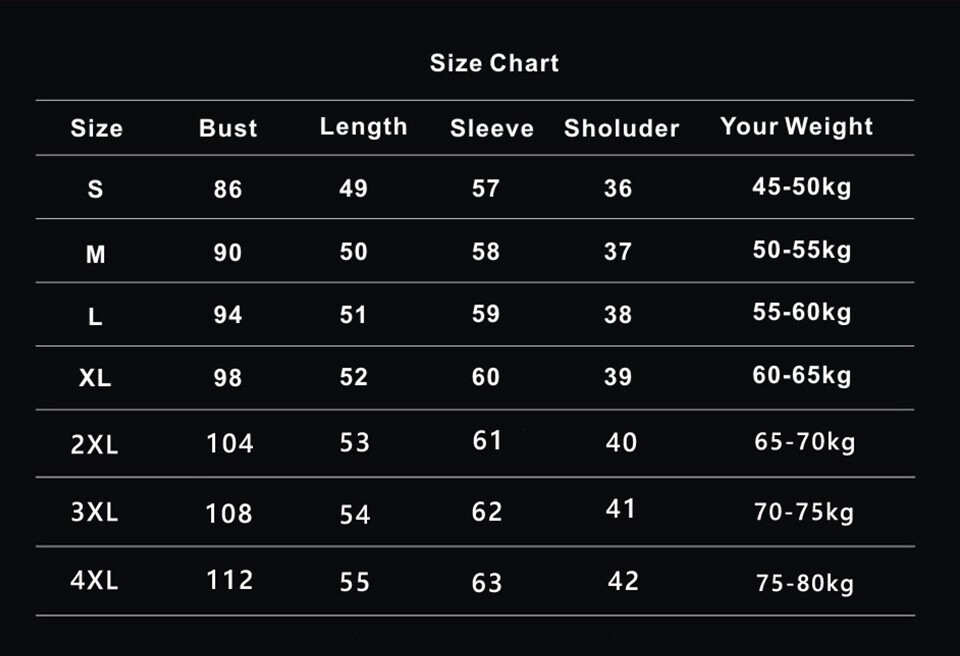 *Size of the leather jacket runs a little bit smaller than normal"

➤ Imported from China


➤ This Snake Logo Jacket Made with Finest Quality of Faux Leather with High Attention To Details And Dedicated Craftsmanship.

➤This Women Black Snake Logo Jacket Hi Quality Faux Leather | Top Selling Product : Zipper closure : Front zip closure

➤ Premium stitching : 100% Screen Accurate

➤ No Hassle Returns & Refunds, 30 Days Money Back Guarantee, 100% Satisfaction and Top Customer Service.

➤ Detailed Size Chart Has Been Attached For Perfect
Fitting.Kindly Select Your Size Efficiently. When selecting a size,
please leave at least 3-4 inches from body measurement to get a slim
fit. For example, if the chest circumference is 40 inches, please select
a coat with chest of 44 inches to get slim fit. E.g ( 40 + 4 ) = 44
inches.
We are here to help you if you have any question regarding your order. We handle customer service as the
most important task in our daily operation. Remember, we strive to keep all our customers satisfied.
email: Please use eBay "Contact Seller" Link (We reply directly back to your email address within 24 hours.)

All orders will be ship out within 24 hours of payment except holiday or weekend. We will send email to
notify buyers if any item is on backorder.
We offer FREE insurance & tracking service for all USA shipments.
We offer FREE package material and handling fee.
All orders will be ship out within 24 hours of payment except holiday or weekend. We will send email to
notify buyers if any item is on backorder.
We will ship out international order by United States Postal Service (USPS) International Certified Air Mail.
It normally takes 6-8 business days to delivery your package. However, each country s custom clearance time may
vary, and it may cause delay on the delivery time.
Our international shipping fee includes insurance of the package, but it does NOT include tracking service for
the shipment. Please email us if you like to pay additional fee for tracking service.
Per your request, we can mark your item as a small value gift on custom form, but International buyers should
be responsible for any customs, import taxes or duties if it occurs.
Our listing's will reflect $1.00 combine shipping discount for each additional same item in any single listing
when check out.
Due to custom issues and heavy lost packages, we DO NOT ship to follow countries/regions: Africa, South
America, Central America, Mexico, Russia, Lithuania, Ukraine, Latvia, Romania, Bulgaria, Albania, Bosnia, Croatia,
Estonia, Georgia, Slovakia, Slovenia, Azerbaijan, Turkey, Israel, Italy, and Asia (except Singapore and Japan).
Please contact us before you place order.
Return
If the item found defective on arrive (DOA), you should report such issue within 7 days and return the
item back to us within 14 days for EXCHANGE of the same item.
Return MUST contains all original item packaging, eBay item number, and description of the item's problem.
If buyers change their mind, and like to cancel the order or return a shipped item, please contact us to
arrange. Actual shipping fee & small re-stocking fee will be applied.
Feedback
Your feedback is critical to our success! We ask that you leave us a POSITIVE feedback with all 5 STARS
in every area of the Detailed Seller Ratings, so we may be set apart for our competition. 4 out of 5 stars is
unacceptable and considered a failure in our market. If you feel that you cannot leave a POSITIVE feedback with
all 5 STARS, we will earn it! Please don't hesitate to contact us for any reason; we are here to exceed your
expectations.
We are very confident in our products and services, so we will leave positive to buyer within 1 hour of the
payment. You will gain a positive feedback immediately after you paid.
Should a problem arise with your order, please contact us before leaving feedback. We strive to keep all our
customers satisfy. Please contact us through eBay "Contact Seller" Link