Our
production times vary depending on the time of year. Please reach out
to us so we can provide an approximate shipping date. The Rally Wagon is an extremely popular product and we do sell out often. Order now to
ensure you get your trailer when you need it.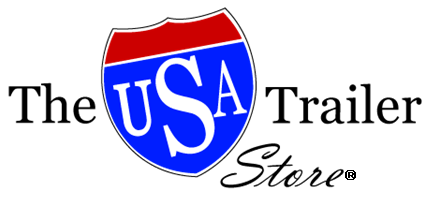 The Web's Largest Online Source
For Motorcycle Trailers
Shipping starting at $139.00 (within the contiguous United States)
Available for pick up in Greenville, SC
Rally Wagon
Pull Behind Motorcycle Trailer
The competition charges $1,995.00 for this trailer
The Rally Wagon comes equipped with
Independent torsion suspension
Diamond plate decking and fenders
And a FREE Cargo Bag
This is probably the most versatile pull behind motorcycle trailer on the market. Simply remove the cargo bag to make this a flatbed trailer!!!
I remember when I was a kid, and all I wanted was an allowance; a big wheel; and a red wagon. I wanted an allowance to buy baseball cards. I wanted the big wheel 'cuz all the cool kids had 'em, and I wanted the red wagon to haul my toy trucks around. Well that's what I told my pals – I really wanted the red wagon to haul this cute little neighborhood girl around in, and I wanted an allowance to buy her a slushy.
Now, I'm all grown up. Things have changed, a little. Although sometimes it doesn't seem like it, my "allowance" is a lot more than it was when I was a kid. I traded in my big wheel for two wheels. And I married that cute little neighborhood girl. She rides on the back of my motorcycle, but I still need a way to haul her stuff. So, I got a new "red wagon" – the Rally Wagon from The USA Trailer Store. So it's not red. It's better than red. It's black and chrome! It's constructed of muscular, powder-coated, tubular steel and rides on 12" alloy wheels that are suspended by an independent torsion axle. And even better, the Rally Wagon comes with a FREE cargo bag which we use both on and off the trailer to hold all of our stuff. I love it! She loves it! I am now the coolest kid on the block!
FEATURES:
Cooler Rack

Chrome Coupler and Safety Chains

Diamond plate decking and fenders

Tongue stand

Removable Cargo Bag

4-Pin Flat Connector

L.E.D lights

Independent torsion suspension

Alloy wheels with 5.20-12 tires

Powder-coated tubular steel
SPECIFICATIONS:
Overall Length – 108″
Tongue Length – 48″
Ground Clearance – 14″
Outside Length – 52″ from fender to fender
Side Rail Height – 10″ from trailer bed
Rear Rail Height – 16″ from trailer bed
Cargo Platform – 58″ L x 26″ W x 10″ H
Cooler Platform – 23″ L x 15″ W
Tire Size – 5.3-12



Empty Weight – 170 lbs.

Load Capacity – 250 lbs.
Shipping Weight – 200 lbs.
And with all the money I saved by shopping at The USA Trailer Store,
I still had plenty of my "allowance" to buy my girl a slushy.
FREE Cargo bag with each purchase!
Ø Spacious capacity – 13 cubic feet
Ø Easily attaches and detaches from trailer – to make the Rally Wagon extremely versatile
Ø Constructed of tough denier nylon
Ø Velcro® fasteners and storm flaps protect the zipper.
Ø Weather resistant
Be one of the "cool kids"! Get your Rally Wagon today!
If you do not have a PayPal Account,
We can accept your credit or debit card over the phone.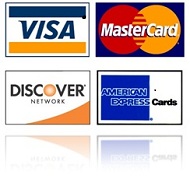 1 Year Manufacturer's Waranty
Paperwork supplied to register in all 50 States
*Flat rate shipping only applies to points within the continental US.*
All applicable taxes and fees associated with the purchase, financing, registration, title transfer, and/or licensing this item are the responsibility of the buyer. Trailers are considered motor vehicles. These fees will be paid to your state's DMV at the time of registration.
Please read our feedback, and buy with confidence. Complete line of parts available
Feel free to contact us with any additional questions or comments.
The Rally Wagon requires approximately 1 hour of assembly.
Thank you in advance for your business.
14 DAY RETURN POLICY
We accept returns on new products only within 14 days from the date of purchase.
· Product must be returned untitled, unused and in new sellable condition
· You must contact us to obtain a return authorization number. Unauthorized returns will be refused.
· Customers are responsible for shipping both ways (Shipping is non-refundable). If the item you purchased had free shipping, then the actual shipping cost will be deducted from your refund.
· All returned items are subject to inspection for damage before refunding.
Shipping Information: The item will be shipped via a trucking service to your physical address. For an exact shipping rate please reach out to one of our qualified sales associates. (Also available for pickup at our warehouse(s) at no additional charge)
NOTE: Please inspect all packages upon delivery. Any damages or shortages MUST be noted on the Bill of Lading at the time of delivery. Notify the carrier and The USA Trailer Store™ immediately, and we will assist you as fully as we can. Please retain a signed copy of the bill of lading for your records. Note that the carrier will make a final determination on all claims.
Unless you are picking up from the our carrier's terminal, the carrier will use an 18 wheeler when making the delivery of your item. The 18 wheeler must be able to access your home or business. If an 18 wheeler is unable to access the place of delivery then you will be required to pick up from the trucking company's terminal. If delivering to a place of business, the business must be open and staffed Monday through Friday between the hours of 9 AM and 5 PM. If delivering to a residence the trucking company will make a delivery appointment. If the business is not open at the time of delivery, or if a delivery appointment is missed, then you will be responsible for a redelivery fee.
In addition to the return policy all items sold by The USA Trailer Store do carry a warranty. Warranties vary by product. Should you find the need for assistance with a defective item then please feel free to contact us so that we may honor this warranty.