Motorcycle Side Swing Arm Bag Set Brown Distressed Leather, Soft Tail Harley
FREE Shipping, Authorized Dealer
Description:
This is a brown distressed leather
Swing Arm Bag set for Softail offers a no-nonsense, clean look that doesn't take away from the look of your bike. These bags are ideal for bikes with a hidden shock (needs triangulated swing arm). This model is easily mountable using sturdy mounting straps.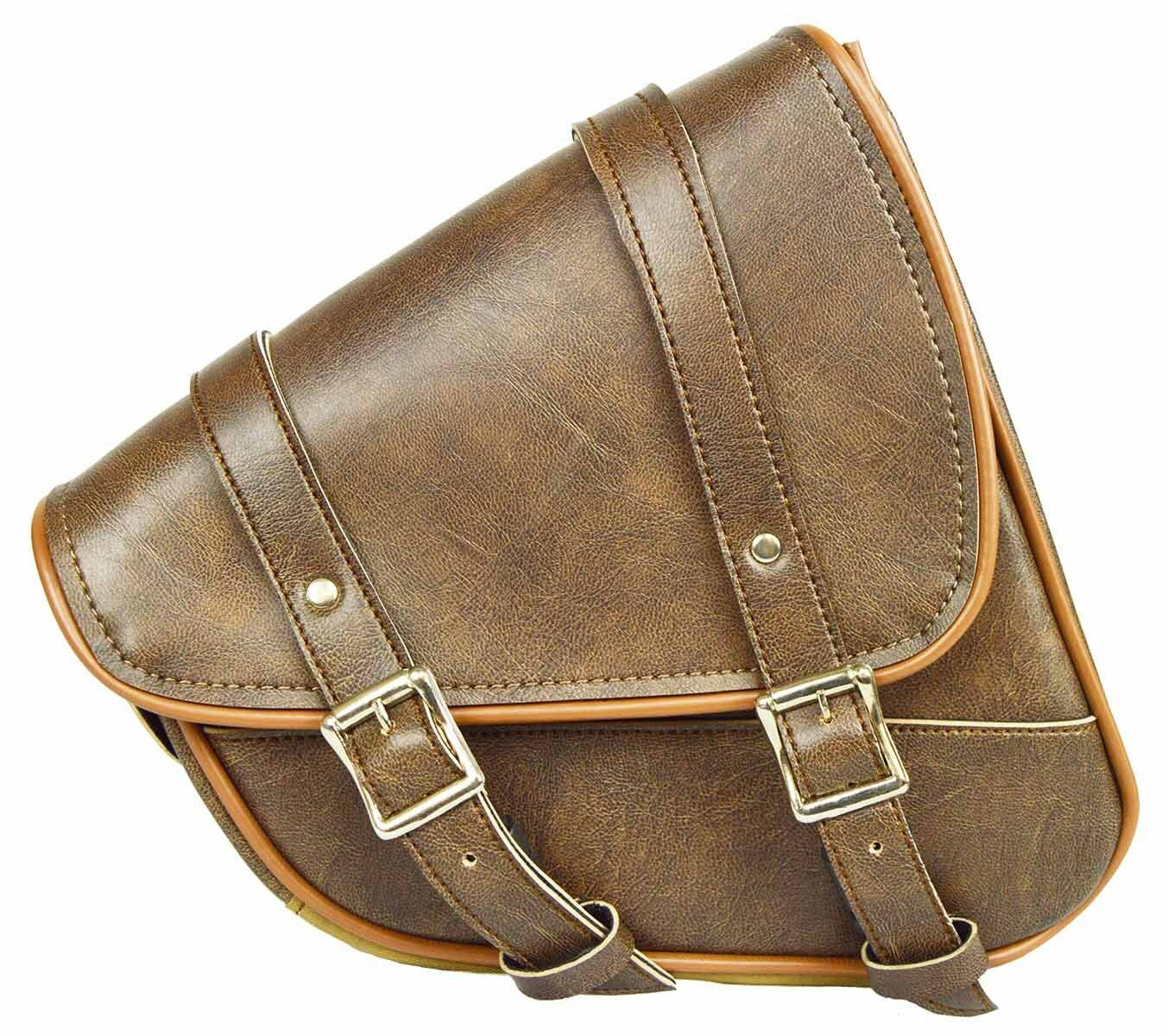 Chrome plated buckles
Sturdy and strong construction to increase durability
Quick-release buckles for easy-open/easy-close of lid
Storm/debris flap protection to block out debris
Payment
:
We are currently Accepting PayPal as our preferred and only method of payment. We are sorry for any inconveniences this may create, however this is the fastest and most secure method for both parties.
Shipping
:
We ship to the continental United States that
includes the 48 contiguous
states but not Alaska, Hawaii, Puerto Rico and the other
U.S.
territories.
About Us
:
Our goal here at One Prep Ahead is to deliver awesome products in the survival and preparedness community. Whether you are planning your next camping trip, or getting your prepping gear in order we want to be there to help! Our store will be stocked full of amazing gear and supplies matched with amazing customer service. We want One Prep Ahead to be your main source of quality preps and products on Ebay.
Contact Us
:
Feel free to reach out with any questions or concerns you may have about the product, shipping or general questions. We will respond within 24 hours. Our customer satisfaction is our top priority, we work hard to create a great buying experience on Ebay. Please let us know of any issues you have with your order before leaving neutral or negative feedback so we can address your issue promptly and professionally.